The OnePointHealth clinical cadet program is a highly successful educational initiative designed for driven and enthusiastic university-level healthcare students.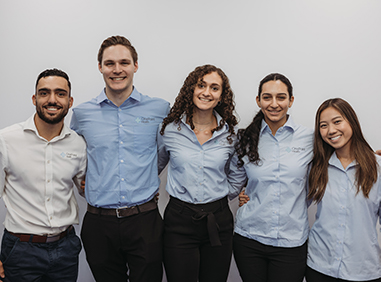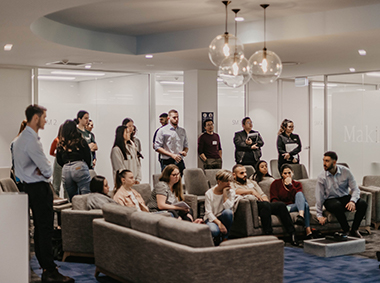 The program has been developed to complement and build upon the tertiary education future healthcare practitioners, by advancing their skills and knowledge through providing significant clinical and practice exposure, with hands-on training. The program takes on a scaffold learning approach, whereby learning experiences are progressively built on prior skills and knowledge. Each stage of the program is aimed at providing guidance towards becoming a highly competent and confident graduate, who are ready to take on a rewarding career with one of Australia's leading multidisciplinary health groups.
The success of the program has seen numerous cadets progress onto longstanding, rewarding careers with OnePointHealth, with many growing into senior roles including heads of departments, clinical coordinators, business management, as well as company shareholders and directors.
Are you a current student studying in the allied health field, who is interested in gaining significant clinical exposure, with hands-on training and mentoring?
If so, apply for a OnePointHealth cadetship! As part of this clinical cadetship you will receive:
Significant exposure to all aspects of private practice and clinical services.
Intensive mentoring and professional development
Guidance and tutelage from Australia's industry-leading Health Practitioners
Access to our internal OneTeam education program, which includes mentor meetings, clinical and soft skill workshops, full team grand rounds, team building meetings, as well specialist external speakers.
Attractive career progression pathways in a forward-thinking, people-focused company.
Potential to gain a flexible paid position whilst you advance your clinical skills and knowledge, during your tertiary education.
To apply, please send us your resume through the form below and briefly tell us why you are seeking this opportunity.